Over the past decade, electric vehicles have taken the motor industry by storm, promising a more environmentally friendly way to get around. In this article, we'll look at the growing popularity of electric cars, greener legislation and what this could mean for the UK.
In a recent announcement, the government announced a 10-step plan towards a greener future for the UK. Part of this plan includes banning the sale of petrol and diesel cars by 2030. As per these new laws, we're getting ready for a huge boom in electric cars as the new norm on our roads.
The ban was initially planned for 2040, however Boris Johnson has taken the decision to bring it forward by a decade in response to calls for more immediate action to his 10-step plan. This plan also promises to protect green spaces, cut emissions from factories by 2050, and focus on expanding our renewable energy sources such as wind farms.
In a recent statement Mr Johnson also outlined his intentions to utilise wind turbines in the Scotland and the North East as a main source of renewable energy.
This is an important part of the greener incentive across the UK. Petrol and diesel are non-renewable fossil fuels and release carbon dioxide when burned.
This CO2 is incredibly damaging to the environment and contributes massively to global warming and air pollution. By reducing the CO2 emissions on our roads, it is hoped we can combat some of this pollution and reduce our national carbon footprint.
Despite the tight timeframe of only one decade, many are adamant that these changes need to take place sooner. These claims are understandable; climate change has reached a global crisis level and it is the responsibility of all of us to take action. However, considering the scale of the Prime Minister's plan, there must be a reasonable amount of time set aside to prepare for such a significant change. After all, this will be a momentous ban which will affect the way we live our daily lives.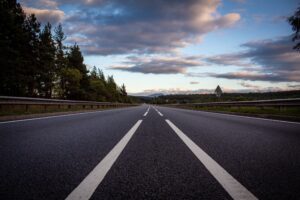 Green number plates
From 8th December, green number plates will make an appearance on our roads. These are being used to identify fully electric vehicles; that is, cars which are solely electric and not hybrid.
It is hoped that marking greener cars will incentivise drivers to make the switch. There will also be a possibility that electric cars will be allowed cheaper car parking spaces, adding another advantage to moving away from petrol and diesel. Research conducted by the AA has suggested that this could be effective.
What other changes are on the way?
As part of his plan, Mr Johnson has also set a target for the UK to reach net-zero for greenhouse gases by the year 2050. This will specifically focus on emissions produced by wider industries such as farming, as well as the emissions we produce in our homes and fueling our transport.
By itself, these cuts won't be enough. There are also plans to combat CO2 levels by mass planting trees around the UK to reduce current emissions. There will also be a focus on educating the public on the damages of air pollution, especially in bigger cities where petrol and diesel vehicles mean a low air quality.
In all, there are huge changes on the way, all of which will lead to a healthier way of life for the UK. Despite the relatively short timeframe, a greener future can't come soon enough!