Ensuring your block is adequately insured is quite a responsibility.
Block in a Box's chosen partner for reinstatement Cost Assessments or Buildings Insurance Valuations) is BCH.
BCH offer discounted rates for Rebuilding Cost Assessments to our customers on a national basis. In most cases, fees are based upon the existing sum insured (not the revised sum) and agreed and fixed in advance.
Reinstatement Cost Assessments or Buildings Insurance Valuations rarely bear any resemblance to market values.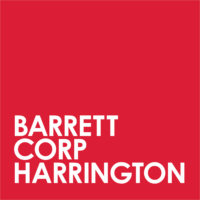 With such wide-ranging cover available, it is essential that all elements that make up 'buildings' as defined in the policy are allowed for and included in the valuation. These include dwellings, garages, day rooms, common parts and lifts. The insurance policy may also allow for external items such as car parks, lamp standards, hedges, walls and fences.
Allowance also needs to be included for increases in cost related to compliance with current building legislation. In addition, policies should be index-linked to protect against inflation.
All this responsibility sits with the management company.
So, how can the you fulfil your obligations?
For a relatively modest fee, peace of mind can be obtained so that, in the unlikely event that disaster strikes, you can focus efforts on rebuilding, not trying to raise funds to finance the underinsurance shortfall.
To obtain a quote simply complete the form below, call us on 0333 015 4145 or email info@blockinabox.co.uk